Menu
Concerts
Reviews
Multimedia
Legal Information
Road Trip To Memphis Day 2 by Jason Helmer
On the second day of my trip to Memphis, I simply had to stop at the recording studio where it all began for Elvis.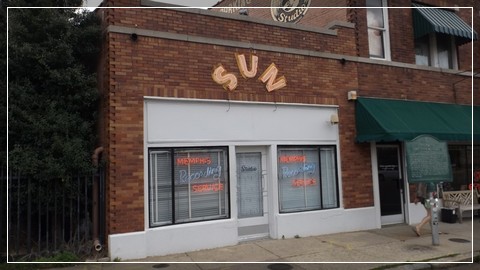 Known as Sun Records to most people Memphis Recording Service is where Elvis first recorded those two songs for his mom. This is the front of the building where Elvis, Johnny Cash, Jerry Lee Lewis, and Carl Perkins all got their start and where the legendary Million Dollar Quartet recordings were made.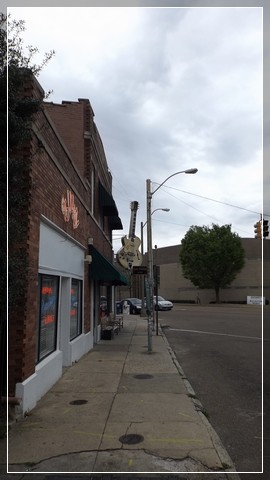 This is the plaque outside the studio giving a brief history of what happened at this location.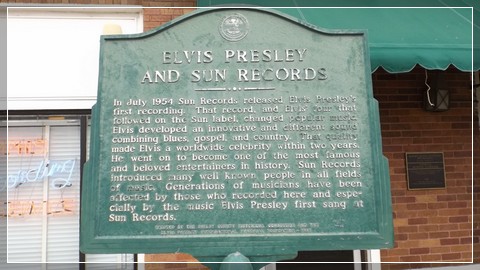 The neon sign that probably hung in the window of the Memphis Recording Service, now it is located inside as part of the tour.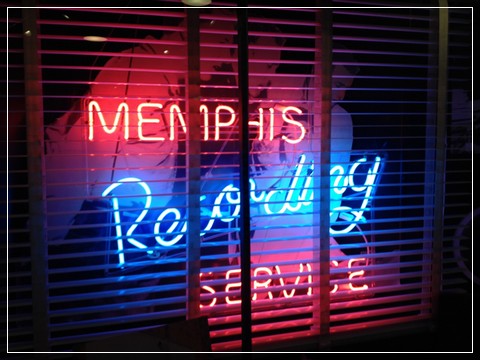 On the left, a young Sam Philips posing for the camera. On the right, Little Junior Parker, Elvis Presley, Bobby Blue Bland at the WDIA Goodwill Revue December 7, 1957.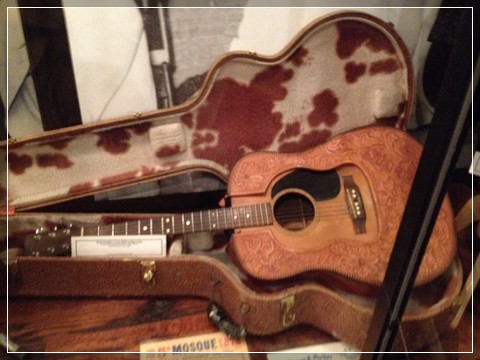 The guitar that Elvis used during the early part of his career is on display inside the recording studio. The next picture is of the microphone that supposedly Elvis used when he recorded there in 54 and 55. The X is supposed to be the very spot he and many others stood when they recorded. These days besides being a tourist attraction the studio is being used in the evenings. Some of today's recording stars have recorded here. Bono from U2 tried to buy the studio if I remember correctly.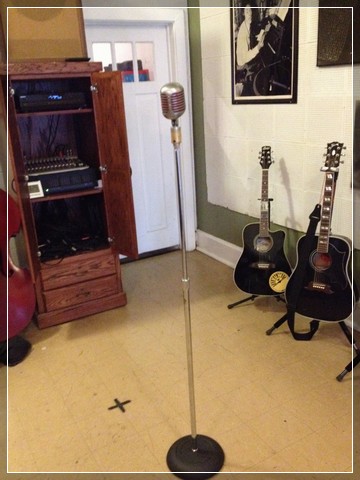 Some of the equipment used at the studio.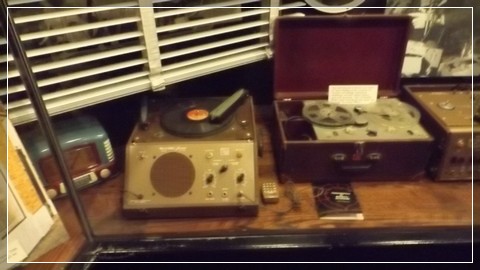 Stax is where Elvis recorded much of his material from 1973, including Good Times, Fool, Raised on Rock, and Promised Land.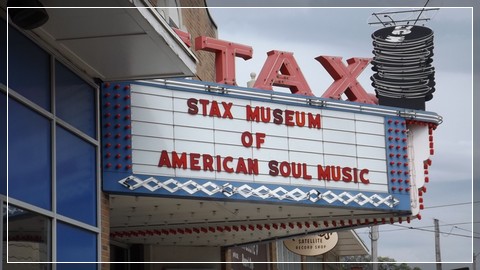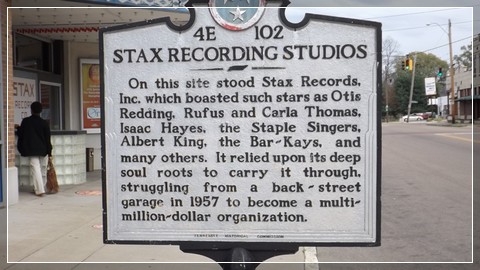 The American Sound studio where he recorded in 1969 is no longer standing. It folded in 1972 and the building was later torn down. In its place is a beauty shop and a crumbling parking lot. As a consolation a photo from the studio still standing and offering tours.
A historic marker was unveiled at the former site of American Studios on Wednesday August 13, 2:00 p.m., 831 Thomas Street, in front of Family Dollar Store at the corner of Thomas St. and Chelsea Ave. (read more)