Menu
Concerts
Reviews
Multimedia
Legal Information
Home > Special Themes > Road Trip Geaceland 2014 (Part 2)
Road Trip To Memphis by Jason Helmer (Part 2)
Now the concert years and the suit from the walkway in "That's the Way it Is" On left is the Fringe suit.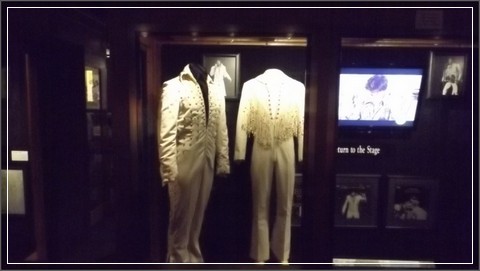 The last piano Elvis played before he passed away. This is in the racket ball building which now houses more jumpsuits and awards.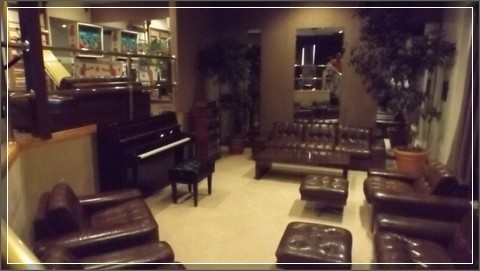 This suit is the Royal Blue Fireworks suit from Elvis on Tour. "For those of you that can't see this it is an owl" Elvis Presley 1972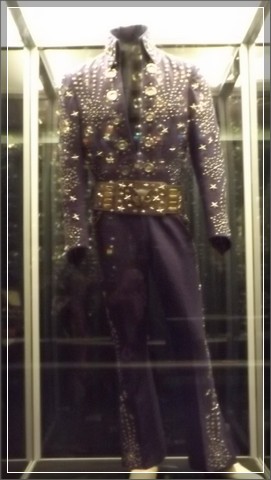 Here are some of the other suits on display in that room and awards.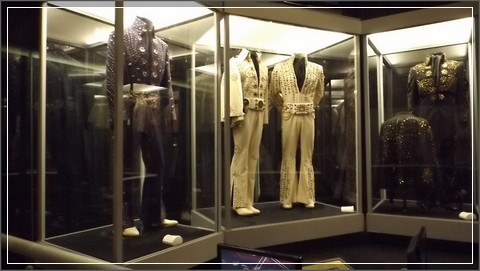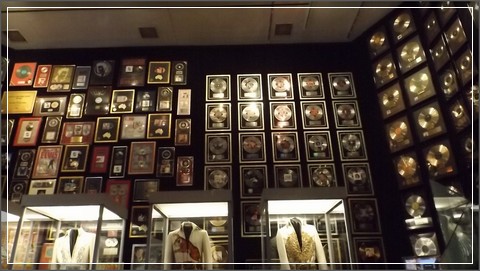 This next section is the backstage pass part of the tour. This was supposedly Vernon's and Dee's room until their house was built.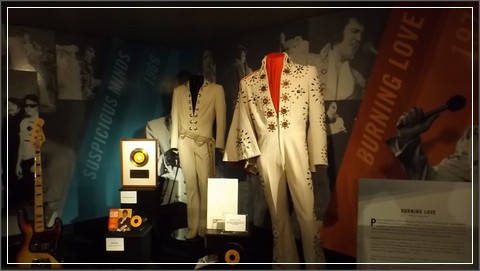 The Memphis suit from 74 with the wrong belt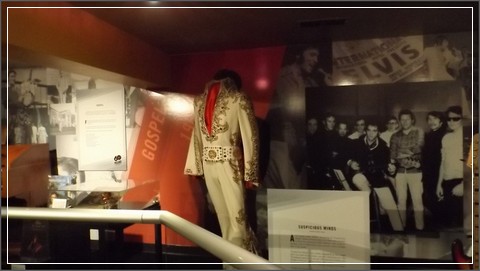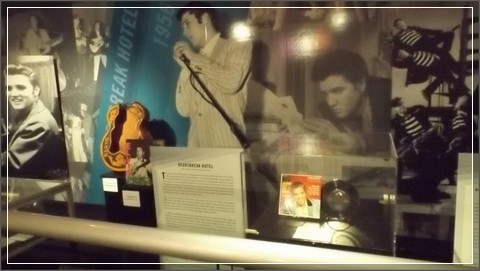 Elvis' resting place, this part of the tour was surreal.