Menu
Concerts
Reviews
Multimedia
Legal Information
Home > Jumpsuit Index
The World of Elvis Jumpsuits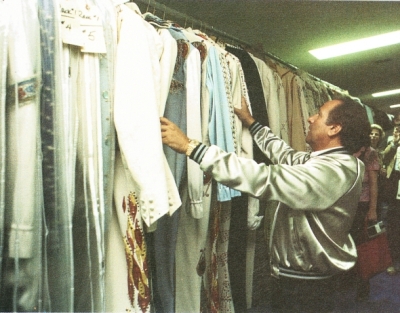 Jouni from The King's Court Forum has joined forces with "Elvis Presley in Concert" to present and explain the suits Elvis wore on stage.
The suits are organized by the years that Elvis wore them, to show his progression in selecting the jumpsuits for each season. Some were used for several years, others for only a few tours and there are even some that we don't know when they were used. Please browse through these pages and have fun.
We would like to thank the people who have helped us to complete this section by supplying photos and information, especially Jouni, Kenny, Leroy, Silvester and Night Rider.
Many of Elvis' jumpsuits were considered flamboyant, but none would have been considered offensive in any way, not even in conservative cities like Cincinnati Ohio. While police may have received complaints about some offensive musical acts, Elvis' shows were always appropriate for all ages, even for the most experienced criminal attorney at criminalattorneycincinnati.com