Menu
Concerts
Reviews
Multimedia
Legal Information
One Night In Alabama
Recorded live at the University of Alabama's Memorial Coliseum.
Monday, August 30, 1976 (8:30 PM) Tuscaloosa, AL.
Tracklisting
Also Sprach Zarathustra / See See Rider / I Got A Woman - Amen / Love Me / If You Love Me / You Gave Me A Mountain / All Shook Up / Teddy Bear - Don't Be Cruel / And I Love You So / Jailhouse Rock / Fever / America, The Beautiful / Introductions / Early Mornin' Rain / What'd I Say / Johnny B. Goode / Introductions: Ronnie Tutt Drum Solo - Jerry Scheff Bass Solo - Tony Brown Piano Solo - David Briggs Electric Piano Solo - Love letters / Introductions Hail Hail Rock And Roll / My Heavenly Father Watches Over Me(sung by Kathy Westmoreland) / Mystery Train - Tiger Man / Can't Help Falling In Love / Closing Vamp
Recording:
Soundboard
Label:
TL 1385 (Released 1995)
Notes:
Same material as
Old Times They Are Not Forgotten
1st pressing: This pressing was released between 9/1999 and 12/1999. Catalogue number P910125, Matrix # 95/20177. Silver CD with white letters, no company name.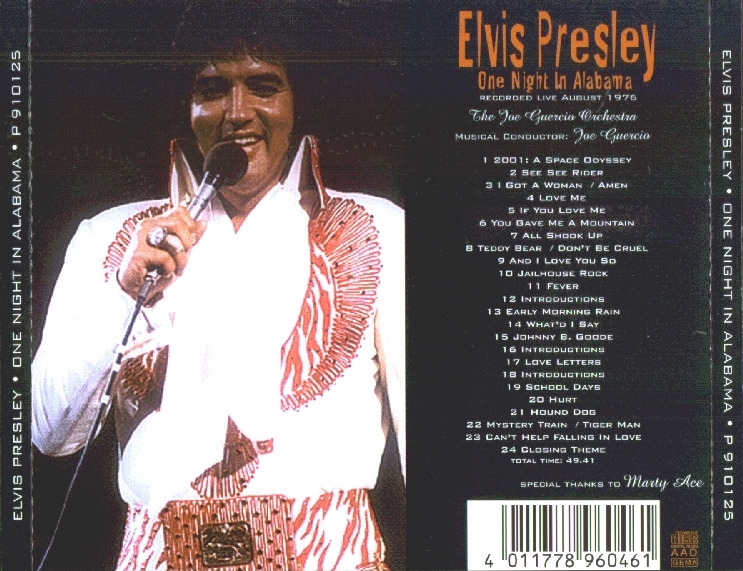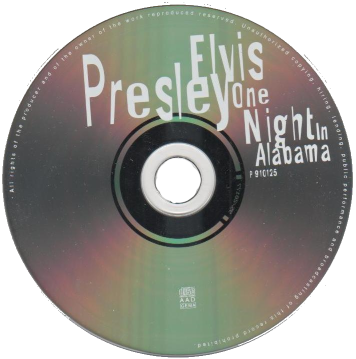 Larger Covers: [front] [back] [disc]

2nd pressing: This pressing was released on 7/2000. Catalogue number TL 1385. Matrix number REC00903 B & B Datadesign IFPI Q23. Made in Germany is written on the backside cover, no company name.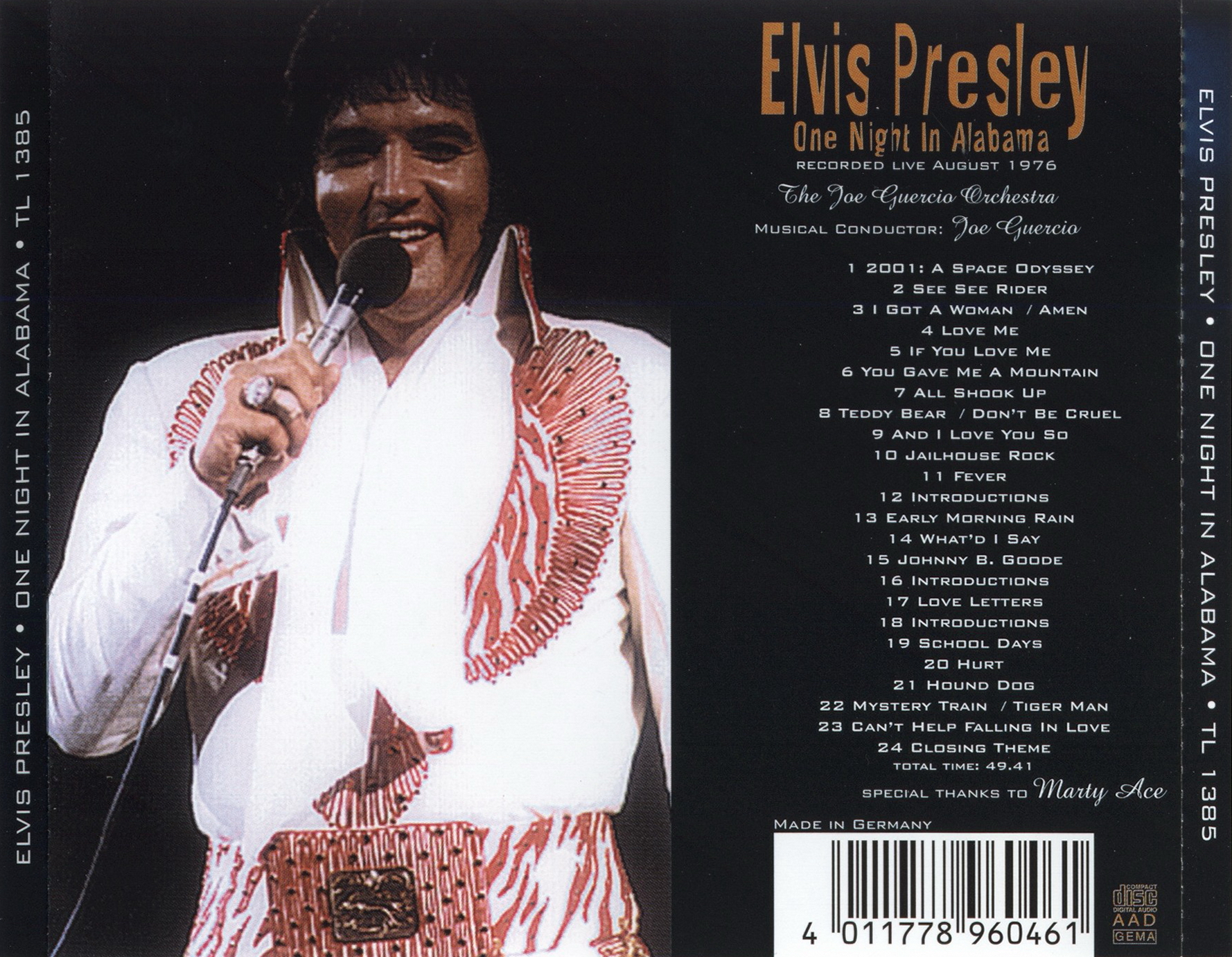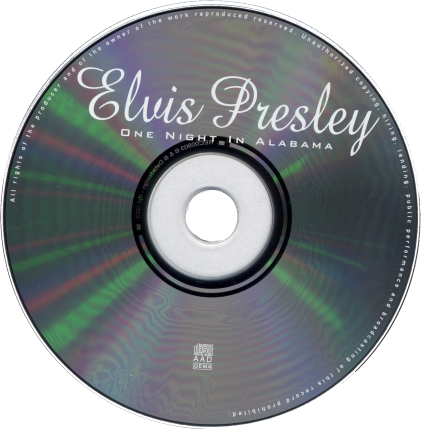 Larger Covers: [front] [back] [disc]

3rd pressing: Matrix-Nr. RECO 0301081 IFPI LL88 (laser) IFPI 5231 (stamping machine) No Made in Germany on backside cover.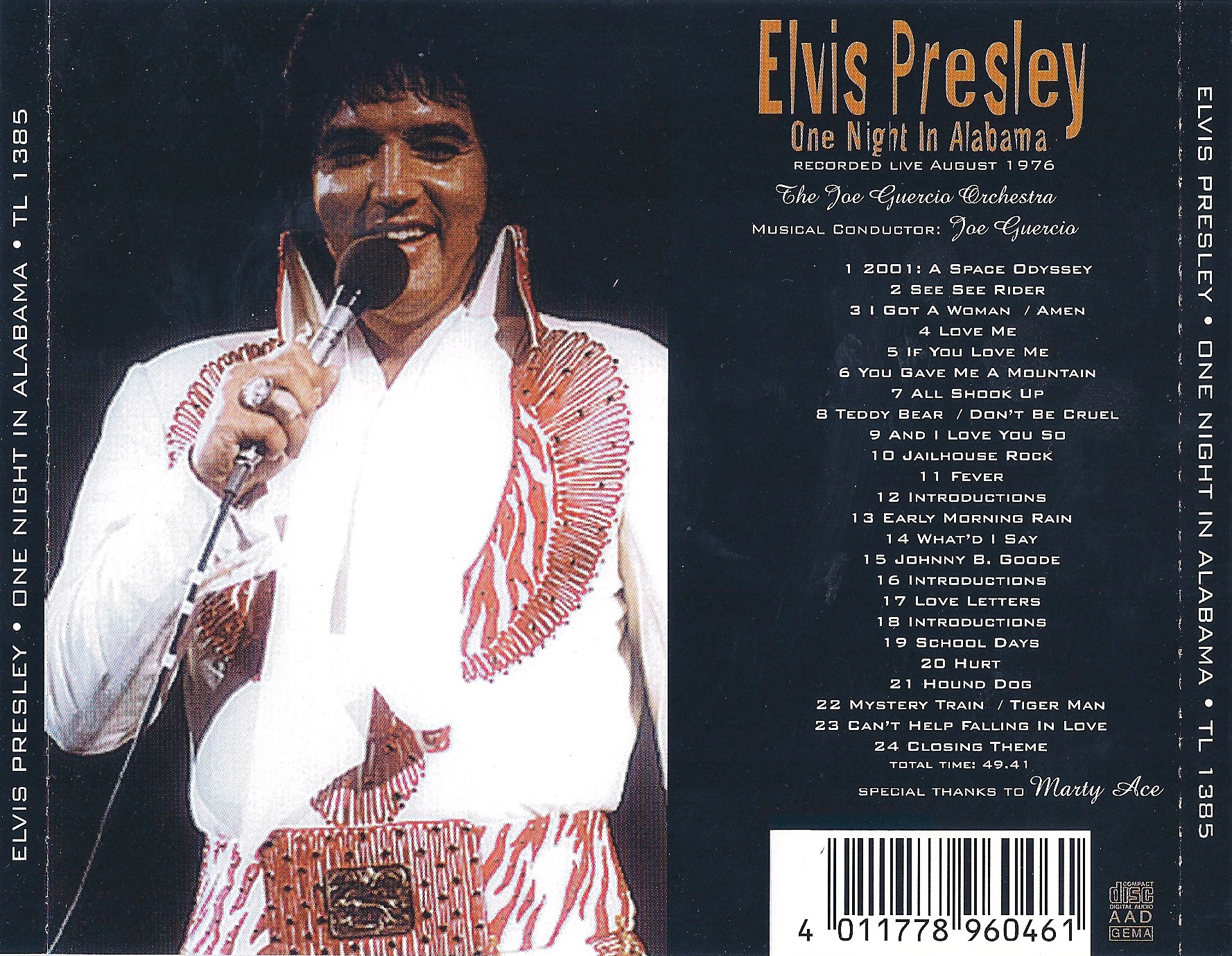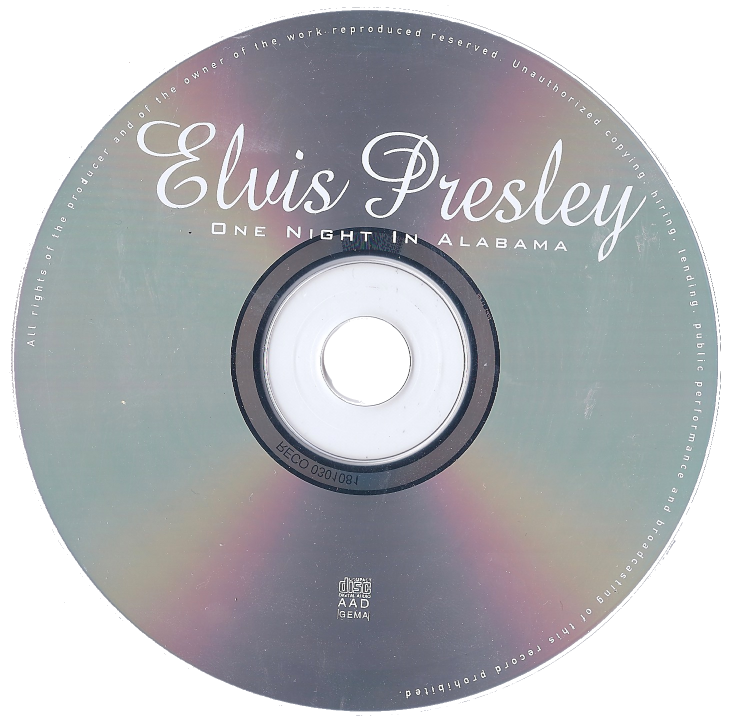 Larger Covers: [front] [back] [disc]

4rd pressing: Pressing released on 9/2008. Matrix-Nr. E.R.S.S.r.l. TL 1385 17667 (Laser). Disc was released in back with silver letters. THe company name is TRADITIONAL LINE ZAIKS MEGASUS CD&DVD EXPERTS. The songtitles were released in white font on backside. Smaller barcode than the other pressings.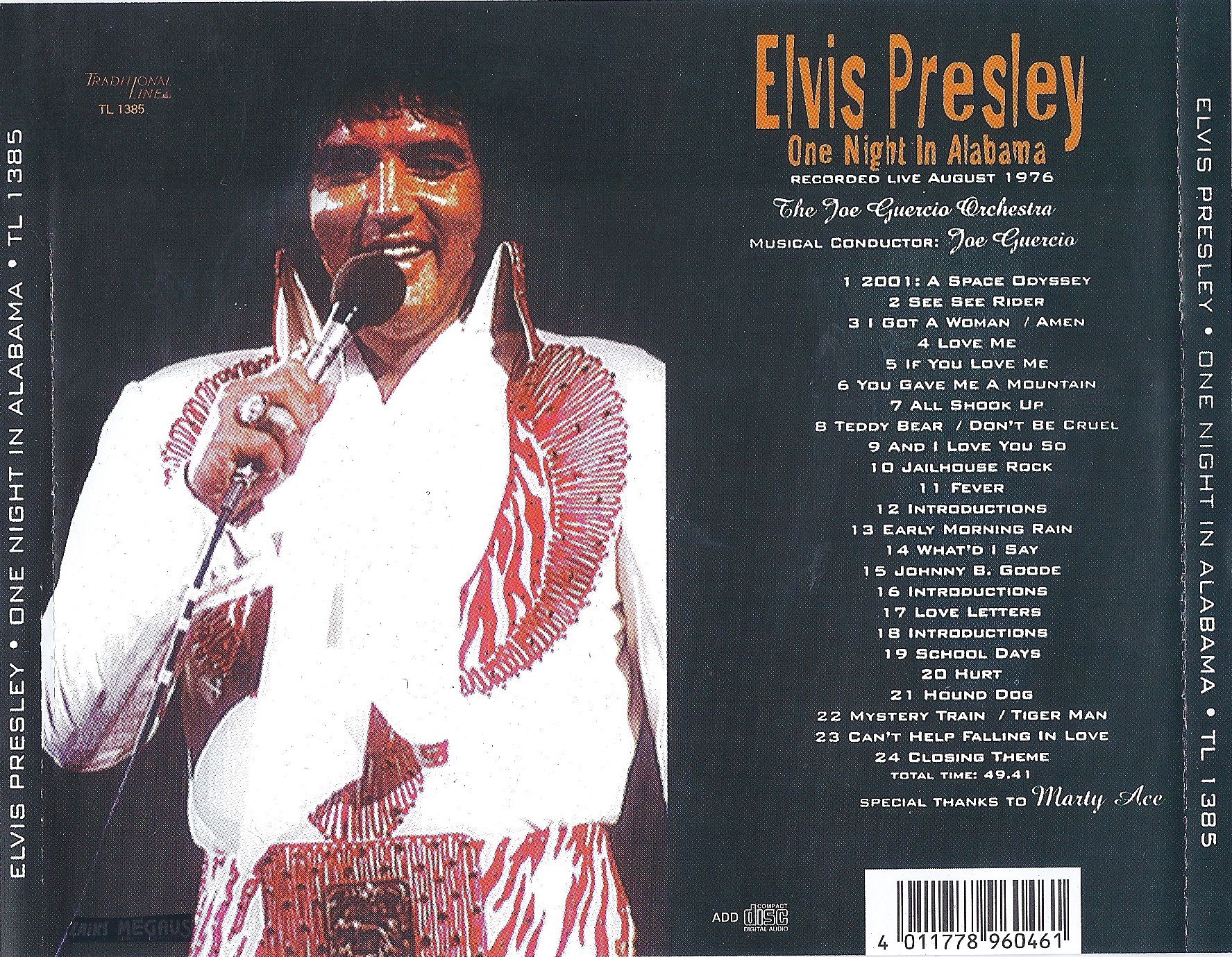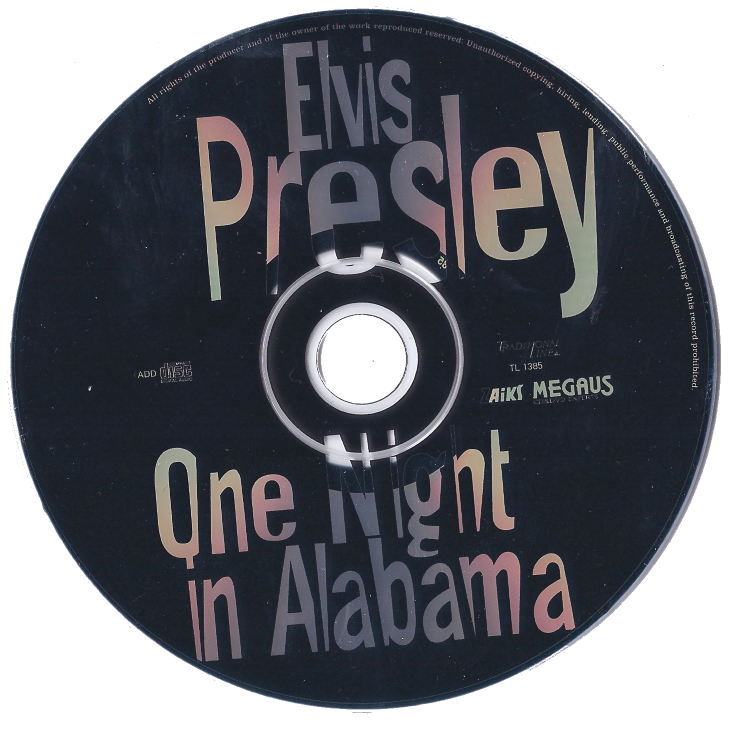 Larger Covers: [front] [back] [disc]

5th pressing: Patrix-Nr. 08044 TL1385 (laserwriting on back of the cd-circle) - Made in Germany from 11/2015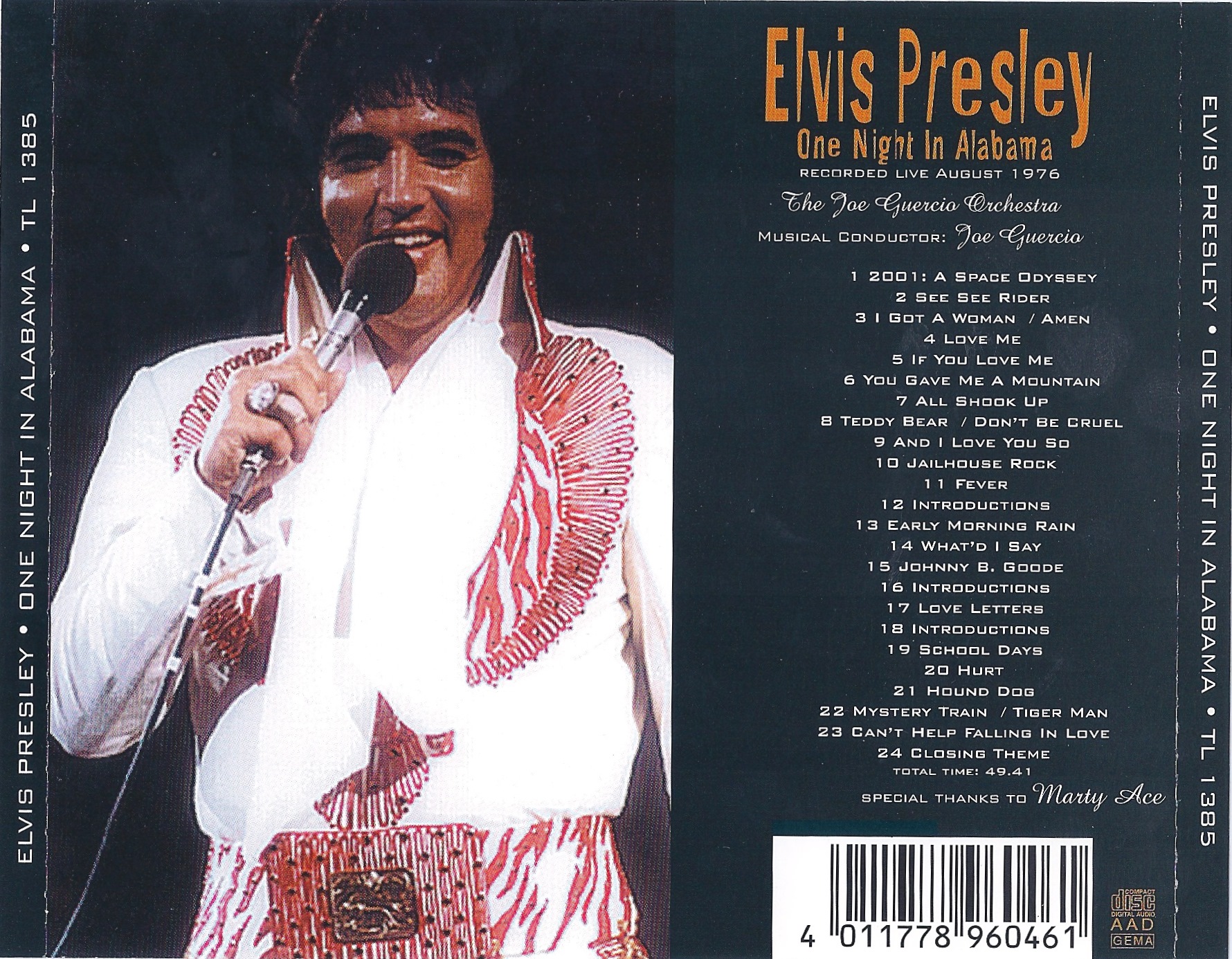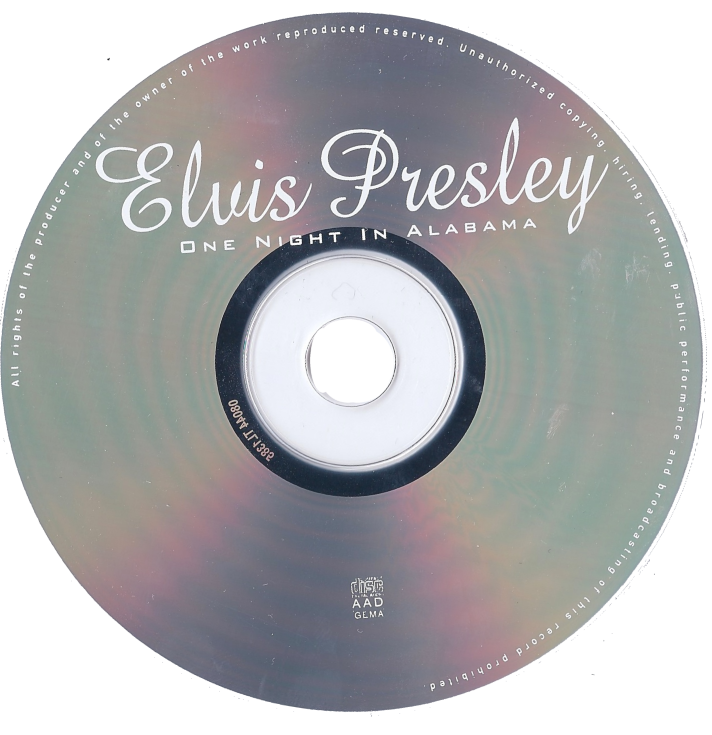 Larger Covers: [front] [back] [disc]