Menu
Concerts
Reviews
Multimedia
Legal Information
Elvis Rocks Lincoln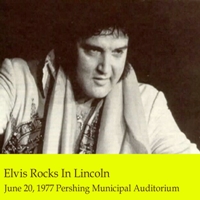 Recorded live at the Pershing Municipal Auditorium
June 20, 1977 Evening Show. Lincoln, NE.
Tracklisting
Recording:
Audience
Highlights:
If You Love Me, It's Now Or Never, Little sister, Help Me, Suspicious Minds (excerpt), I Really Don't Want To Know & Hurt
Notes:
See "
Elvis Rocks Lincoln
" in our CD section.
Sound:
Good
Covers:
[front]
[back]