Menu
Concerts
Reviews
Multimedia
Legal Information
Providence, RI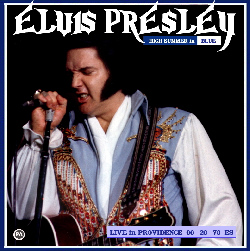 Recorded live at The Civic Center
June 26, 1976 Afternoon Show. Providence, RI.
Tracklisting
Recording:
Audience
Highlights:
If You Love Me, You Gave Me a Mountain, And I Love You So, America The Beautiful, Polk Salad Annie, Hurt (reprise) & Funny How Time Slips Away
Sound:

Contents:

Notes:
Wrongly dated as Evening Show.
Covers:
[front]
[back]