Menu
Concerts
Reviews
Multimedia
Legal Information
Live In Atlanta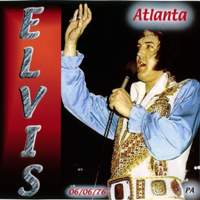 Recorded live at The Omni
June 6, 1976 Afternoon Show. Atlanta, GA.
Tracklisting
Recording:
Audience
Highlights:
If You Love Me, You Gave Me A Mountain, Help Me, America The Beautiful, Early Morning Rain, Hurt (reprise), Burning Love, Big Boss Man, Shake A Hand, Funny How Time Slips Away & Mystery Train-Tiger Man. Great show!!
Notes:
See "
Big Boss In Trouble
" in our CD section.
Sound:
Good
Covers:
[front]
[back]
Other Releases