Menu
Concerts
Reviews
Multimedia
Legal Information
Live In Denver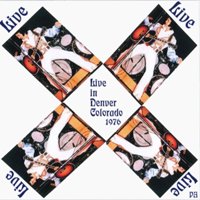 Recorded live at The McNicholes Sports Arena
April 23, 1976 Evening Show. Denver, CO.
Tracklisting
Recording:
Audience
Highlights:
Heartbreak Hotel, America The Beautiful, Polk salad Annie, Hurt, My Way, Help Me, How Great Thou Art, Gunny How Time Slips Away (reprise), Little Darlin', Its Now Or Never & Mystery Train-Tiger Man. Great Show!!
Sound:
below average
Covers:
[front]
[back]