Menu
Concerts
Reviews
Multimedia
Legal Information
Rainbow Over Bloomington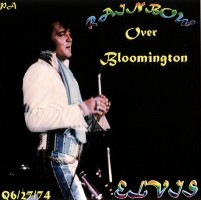 Recorded live at the University of Indiana
June 27, 1974 Evening Show. Bloomington, IN.
Tracklisting
Recording:
Audience
Highlights:
Love Me, Tryin' To Get To You, Polk Salad Annie, Why Me Lord (reprise), Help Me, Funny How Time Slips Away (reprise), Big Boss Man, That's All Right & Steamroller Blues. Great show!!
Sound:

Contents:

Covers:
[front]
[back]