Menu
Concerts
Reviews
Multimedia
Legal Information
San Bernardino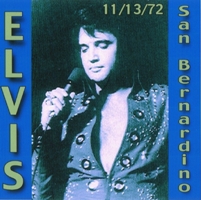 Recorded live at The Swing Auditorium
November 13, 1972 Evening Show. San Bernardino, CA.
Tracklisting
Recording:
Audience
Highlights:
All Shook Up, Little Sister-Get Back, I'll Remember You, How Great thou Art(reprise), Burning Love & Mystery Train-Tiger Man
Notes:
See "
Swing And Swirl Your Hips Again
" in our CD section.
Sound:
good
Covers:
[front]
[back]
Other Releases