Menu
Concerts
Reviews
Multimedia
Legal Information
Las Vegas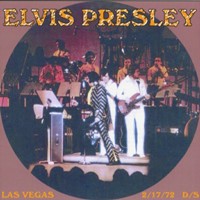 Recorded live at The Hilton Hotel
February 17, 1972 Midnight Show.
Tracklisting
Recording:
Audience
Highlights:
Until Its Time For You To Go, Polk Salad Annie, A Big Hunk O' Love & Bridge Over Troubled Water
Notes:
Wrongly dated DS. According to "A Life In Music" Elvis sang It's Over during the DS. On this release it's missing. Therefore it must be MS.
Sound:

Contents:

Covers:
[front]
[back]
Other Releases