Menu
Concerts
Reviews
Multimedia
Legal Information
Back In Eugene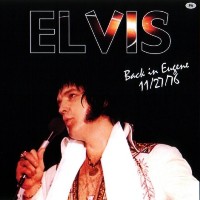 Recorded live at the MacArthur Court
November 27, 1976 Evening Show. Eugene, OR.
Tracklisting
Recording:
Audience
Highlights:
If You Love Me, Blue Suede Shoes, How Great Thou Art, Fever, Steamroller Blues, Its Now Or Never, America The Beautiful, Hurt & Hawaiian Wedding Song. Great show!!
Notes:
See "
Rockin The Northwest
" in our CD section.
Sound:

Contents:

Covers:
[front]
[back]