Menu
Concerts
Reviews
Multimedia
Legal Information
Milwaukee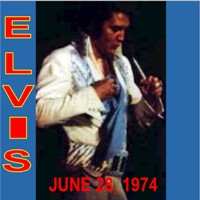 Recorded live at the Milwaukee Arena
June 28, 1974 Evening Show. Milwaukee, WI.
Tracklisting
Recording:
Audience
Highlights:
Turn Around And Look At Me (excerpt), Tryin' To Get To You, Love Me Tender, Fever, Why Me Lord, Help Me, Bridge Over Troubled Water, Let Me Be There & Steamroller Blues
Notes:
See "
In Dreams Of Yesterday
" in our CD section.
Sound:

Contents:

Covers:
[front]
[back]