Menu
Concerts
Reviews
Multimedia
Legal Information
Honolulu Delight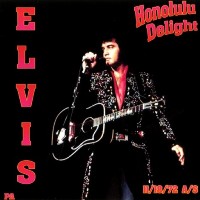 Recorded live at The Honolulu International Convention Center Arena
November 18, 1972 Afternoon Show. Honolulu, HI.
Playable Tracklisting
**Adobe Flash Player needs to be installed. Click
here
to install
Recording:
Audience
Highlights:
Polk Salad Annie, Blue Suede Shoes, One Night, Hound Dog, How Great Thou Art, Burning Love, Blue Hawaii(excerpt), Hawaiian wedding Song(excerpt) & You Gave Me a Mountain. Whole Show!
Sound:
below average
Covers:
[front]
[back]