Menu
Concerts
Reviews
Multimedia
Legal Information
He Broke My Guitar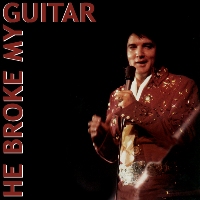 Recorded live at T.H. Barton Coliseum
April 17, 1972 Evening Show. Little Rock, AR.
Playable Tracklisting
**Adobe Flash Player needs to be installed. Click
here
to install
Recording:
Audience
Highlights:
Never Been To Spain, Until Its Time For You To Go, Heartbreak Hotel, I Cant Stop Loving You & An American Trilogy
Notes:
See "
An Unforgettable Night In Little Rock
" in our CD section.
Sound:

Contents:

Covers:
[front]
[back]
Other Releases